Jesus declared that one of the greatest commandments is to love your neighbor as yourself (Mark 12:31). A certain lawyer pushed Jesus to expound on the commandment, "And who is my neighbor?" (Luke 10:29). His question seems to ask: "Who do I have to love as myself?" and "Who is not my neighbor?" and "Who do I not have to love as myself?" In the response that follows, Jesus narrates that neighborliness is measured by those who pass by and show mercy, regardless of difference in hereditary, religious, geographical, or cultural background. Given the racial and police/citizenry tension in the U.S., we have not loved our neighbors as ourselves.
The social tension in the U.S. demands a response from the faith community. Soon after the report of the Alton Sterling incident, Rashonda Burkett, a young adult member of Saint Mark's posted on our Facebook page, " So my spirit is heavy and I believe that God is calling us to action in this time. So my question is what's next? Seriously? A prayer vigil? A community meeting with our police? Something… Because I am in tears as I write this and I feel the spirit of God convicting me that I am part of the problem and So I am listening because I also want to help with solutions. Who's in??"
We have prayed and marched. As we continue praying and marching, there are other substantive responses that the faith community could and should offer. No one congregation/ denomination can fix it all, but each can all contribute something.
One of the responses that the faith community can offer is to provide leadership and resources to increase positive community engagement and build community among youths/young adults, police, and differing ethnic groups within the faith community. Along with community forums and town hall meetings, we can provide opportunities for more dialogic and intimate conversations in smaller groups. Through the "Pass the Peace Feasts" movement, members of the faith community can come together to sponsor small group community meals and conversations to address racial and police/community tension directly and with compassion. The dominant ethos of the conversations is for each person to embrace about all others at the table that "YOU Matter To ME."
Saint Mark's UMC has begun work with Myer's Park UMC and other civic representatives. We will begin the conversations in September and post progress as we pass peace to one another. I would love to provide you with more detailed descriptions of the process and progress, particularly if your response to Rashonda is "I'm in." If you're in, together let's let our neighbors from differing race, ethnic, economic, professional, and other backgrounds know, "YOU matter to Me."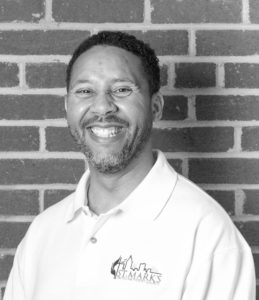 Otto D. Harris, Pastor